Inner Speech Revelations Analysis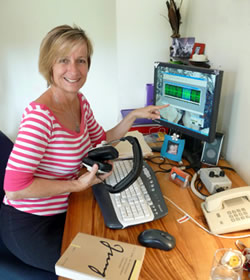 With the analysis of our reversed speech, it's now possible to hear and see all levels of the psyche; the conscious level, the unconscious level and even levels that go beyond (the collective unconscious). In a session with Inner Speech Revelations, we address thoughts and wishes, personal behavioural patterns and belief systems as well as the structures of the conscious mind and the metaphoric structures of the unconscious mind. With the help of reversals we identify the cause of current behaviour in all areas of life.
Reversals exist in every language; bi-lingual people produce bi-lingual reversals. However, the majority of reversals appear in the language with which one thinks and speaks during a recording.
Amongst other things Inner Speech Revelations has been successfully used for:
Identify behavioural blocks and self-sabotage patterns
Correct and dissolve behavioural dysfunctions in relation with other people
Develop solutions for difficulties within partnerships
Assist business people to make correct decisions in challenging situations
Recognise and work on solutions for health problems
Gain clarity of which direction to take in work, career or personal issues
Understand children and their problems from an early age (from7 months)
What can you expect of your first sitting with Inner Speech Revelations?
1. First Interview
A recorded interview about the subject that you may wish to shed light on or get answers to, either in person or over the internet (skype)
2. Documentation
A detailed Sound-Analysis of your reversed speech.
You receive a written transcript of your first revelations of your inner speech, which includes all the reversals found in this first interview.
3. Feedback Consultation
A line by line discussion with you about all the reversals found in the interview, including a session overview, either in person or over the internet (Skype).
A discussion about the possibility of metaphor adjustment to clear and resolve unwanted behavioural patterns and metaphors.
Click here for metaphor adjustment