ENGLISH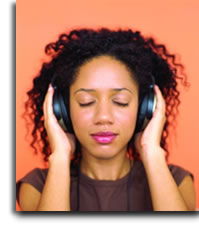 All Reversals, Text & Audiofiles © Karina Kaiser
Any copying, changing/altering, distributing or uploading to a different site, of any of these reversals, either in text or in audiofiles, unless written permission has been issued by Reverse Speech International, will be legally pursued!
I have included in my samples a variety of English, German and Bilingual Reversals.

With all my samples, I play the actual spoken words first, then the exact section in which the reversal occurred, followed by the reversal, three times at various speeds, and once more the reversal as it appears within the surrounding gibberish.

The results you will hear are often truly astounding.

DEUTSCH

Alle Reversals, Text & Tondateien © Karina Kaiser
Jegliches kopieren, ändern, verteilen oder hochladen aller Reversals, sei es in Textform oder Audioform, ohne die schriftliche Genehmigung von Reverse Speech International, wird rechtlich verfolgt!

Sie finden auf dieser Seite Reversals in englischer und deutscher Sprache. Einige Reversals sind darüber hinaus zweisprachig.

In allen Beispielen hören Sie zuerst den vorwärts gesprochenen Text. Anschließend folgt jeweils die Passage des Vorwärtstextes, in der das Reversal auftaucht. Um Ihnen das Heraushören der Reversals zu erleichtern, werden die Reversal in drei unterschiedlichen Geschwindig-keiten wiederholt. Im Anschluss hören Sie das Reversal noch einmal wie es eingebettet im Kauderwelsch erscheint.

Die Botschaften in den nachfolgenden Reversals sind oft sehr überraschend.


Music

"Attack on so much"


Starstika, 911 was an Inside Job

"Sorrow met"


Starstika, 911 was an Inside Job

"Bad Baby"
Peter Garrett , Midnight Oil

"Hear Thrill "


George Gerswhin, Misha Jasha Tosha Sasha - 1922

"I saw you. It's love"
Ali Omar - Positivity


"God save the Man. I woo the Devil."


Mark Rae – Rae-Road

"It is a World War"
Planet P Project, 2004, in: The other side of the mountain
Clients

"A funny human"


Client, female, mid 30's, sharing an experience on her birthday

"I was there to see"
Client, male, early 30's, recalling an out-of-body experience during a serious accident

"Frees the Lie"


Client, male, late 40's, discovering behavioural patterns

"More reversals serve you"


Client, female, mid 50's, discussing previous Reverse Speech session

"Need more sunlight"
Client, female, mid 40's, discussing changes to be made in her life

"Feed your Soul"
Client, male, early 20's, exploring the possibility of Reverse Speech as a career

"Men behead every Empress"


Client, female, mid 30's, stating her desired outcome with Reverse Speech sessions

This reversal clearly reveals a deep seated belief about men 'cutting down women' who stand in their truth and speak up.

"Light I love"


Karina, clarifying the meaning of a reversal

"We help you"


Client, female, mid 30's, discussing her overall situation

Children

"Yes I remember"
Boy, 3, singing, remembering the words half way through the song

"It was not"


Boy, saying forward: "That's okay"

"There's no easier Verse"
Girl, 6, singing a difficult song and receiving support from her unconscious mind

"Just love to be a friend"


Toddler, 2 ½ years, feeding ducks

"Near Wolf sits Mama"


Conversation between Mother and Daughter (8), discussing a 10 day training camp

The metaphor WOLF in Reverse Speech is an important prime central metaphor. It mainly appears as the hunter and the protector of the psyche and is the prime motivator behind behaviour. It also describes the ability to be self motivated and firm.

Therefore,

this reversal shows, in four words, the child's motivation to go ahead with this venture, yet the mother's indecision being in the way of full commitment

Media

""Like Nazi""


Republican Nominee Mitt Romney responds to leaked private Fundraiser video on 18 September 2012. He definitely states it more clearly in reverse, and in a more effective way!

---
English-German

"Ich sterbe (I die)"


Client, mid 50's, female, discussing her relationship with her mother

The metaphor'die' or 'death' in Reverse Speech relates mainly to an emotional death; giving up or being unable to move. (emotionaler Tod; aufgeben; unfaehig sein sich zu bewegen)

"Das Nest ist bewach(t) (The nest is guarded)"


Matthew Carney, Journalist, speaks about the Whaling Wars, Four Corners 18th July 2005

This reversal appears to come from the collective unconscious...

"Ich such Michael ( I search for Michael)"
Client, late 20's, talking about a possible career change
German-English

"Miss Soul (Vermisse Seele)"


Klientin, Schweizerin, Ende 40, spricht ueber ihre Schwierigkeiten zu Fuehlen

"Thy need Noah (Sie brauchen Noah)"


Media -

Rupert Neudeck, Hilfsorganisation "Grünhelme", zum Bau einer Klinik in Nord-Afghanistan 2005

Die "Noah"-Metapher bezieht sich wahrscheinlich auf den biblischen Noah, der die Arche gebaut hat, um die Menschen und Tiere vor der Sintflut zu retten. Insofern wird Noah in der Rueckwaerts-Sprache als Retter- und Beschützerfigur gesehen

German-French

"C'est la vie (So ist das Leben)"


Klientin, Schweizerin, Ende 40, spricht ueber ihre Erfahrung waehrend einer Massage

English-French

"Je ne suis pas ( I am not)"


Client, female, mid 30's, contemplating who she is

Russian-German

"Steht Nazi ... Er steht da"
Stalin - Rede zum Kriegsende

8. Mai 1945

Arabic-English

"I will buy you the Palace of Evil"
Osama bin Laden 2003


---
Musik

"Geld war aus"


Georg Kreissler 1966, Der Hochzeitstag

"Er luegt so sehr so sehr, sieh es"


Bernhardt Brink – "Wo ist die Liebe hin"

"Ruebschen reibe"


Max Raabe, Mein Stern, 2000

"Hat man euch gelehrt der Schrott"


Georg Danzer – "Frieden"

"Vollidiot"
Herbert Groenemeyer, 1988, in: Keine Heimat

"Is immer verliebt"
Roberto Blanco, 1972, in: Der Puppenspieler von Mexico

"Ist nicht billiger"


Barbara Bonney, Sopran, in Franz Schuberts "Kennst Du das Land, wo die Zitronen blueh'n?'

"Er schnurrt"
Heinz-Maria Lins 1930, in: Chianti

"Hoer die Welt, hoerst Du's?"


Dietrich Fischer-Dieskau, Bariton, in Franz Schuberts "Winterreise - Gute Nacht"

"Er hat nun Gewehr"


Ilse Werner, 1942, in: "Fips der Pfeifer"

"Wir verlier'n"


Ilse Werner, 1942, in: "Fips der Pfeifer"

Klienten

"Sagt doch nicht wer wir sin(d)"
Mann, 40, redet ueber 'Gesichter Lesen' mit Pietro Sassi

"Schaden Seele"
Mann, mitte 30, spricht ueber 'Gesichter Lesen' mit Pietro Sassi. Dies ist ein 'satz-bildendes Reversal wo der vorwaertige Teil und der rueckwaertige Teil den vollstaendigen Satz bilden.

"So leiden wir"


Mann, Mitte 40, spricht ueber Arbeitssuche

"Die behindert"


Mann, Mitte 40, spricht ueber den Besuch bei einem Medium

"Seh ich Gott"
Klient, Ende 40, spricht ueber einen Aspekt der Rueckwaertssprache

"Meine eigenen Messer tan mir weh"
Klientin, Anfang 40, versucht eine lose Beziehung mit sich selbst zu vereinbaren...

"Wie ich beisse"
...und beschreibt mit diesem reversal ihr Verhalten wenn das nicht geht...

"Deine Seele frei"
Frau, Mitte 30, spricht ueber Resultat der Sitzungen mit der Rueckwaerts Sprache

"Bin jetzt Hitler"


Frau, Mitte 30, spricht ueber ihre Beziehung zu ihrem Mann.

DiesesReversal beschreibt in Form der "Hitler Metapher" eine bestimmte kontrollierende, boesartige Verhaltensweise, der das Unterbewusstsein den Namen "Hitler" gegeben hat. Die Metapher ist universell und taucht in den bis jetzt erforschten Sprachen der Rueckwaerts-Sprache zuweilen auf. Ich habe jedoch festgestellt, dass die "Hitler"-Metapher bei deutschsprachigen Sprechern sehr viel haeufiger auftaucht als bei Sprechern anderer Sprachen, und daß diese Menschen darunter sehr leiden.

"Hitler wird erschossen"


An diesen beiden Reversals kann man sehr gut sehen, wie das Unterbewusstsein zuerst die unguenstige Metapher aufzeigt und dann Instruktionen gibt, wie diese Metapher aufzuloesen ist.

"Da will noch mein Name hin"
Klientin, Anfang 40, spricht ueber die Rueckwaertssprache als Berufsmoeglichkeit
Kinder

"Hi Mum "


Baby 9 Monate alt

"Du musst verfuehrísch nicken"


Kind 3 Jahre alt..

"Ja"


Kind 4 Jahre alt, aus 'nein' wird 'ja'

"Sag ich OM"
Kinder, 6 Jahre alt
Medien

"Weine noch"


1. Januar 2011: Was will uns Angela Merkels Unbewusstes waehrend ihrer Neujahrsansprache mit diesem Reversal verraten? Etwa, dass die Bundesregierung im kommenden Jahr mit dem Versuch, Etappenziele zu erreichen, sich selbst zum Weinen bringen wird?

"Hoer nun mehr Scheisse"


13. April 2010: ZDF Frontal21 - Gerd Lüttig über die umstrittene Atomenergie

Gerd Lüttig war in den 70er Jahren Niedersachsens ranghöchster Geologe. Auf die damalige Entscheidung für Gorleben als Atommülllager hatte er keinen Einfluss. Das Reversal spricht fuer sich selbst....

"Idiot is Nehmer"


29. April 2009 - Hier verrät uns Bundeskanzlerin Merkel die wahre Botschaft über die Medikamente der angeblichen 'Schweinegrippe' ...

"Sieht Geiz"
10 April 2006 - Bundeskanzlerin Frau Merkel ueber die Videobotschaft der Geiselnahme in Iraq

"Falschen Weg"
Bundesminister Edmund Stoiber ueber Deutschteste in Bayern, April 2006

"Sex heut Nacht"


Deutschlandradio Kultur: Die Moderatorin eines Radiobeitrags spricht über die vorgezogenen Neuwahlen in Deutschland 2005, denkt aber dabei an etwas anderes ...

"Dann muessten wir helfen"


Unbekannter österreichischer Sprecher spricht über das Verhältnis der Deutschen zum Nationalstaat

---
12 June 1877- Thomas A Edison, Inventor of the Phonograph

"Man...hearing"
12 June 1877 - Thomas A Edison, Inventor of the phonograph, records his own voice, reciting the nursery rhyme 'Mary had a little Lamb'. Within this historical sound recording a reversal can be clearly heard (it does contain a little bit of gibberish in between the two words), making this recording the first documented reversal in history.
1919- Thomas A Edison, at end of 1st World War

"Killer be born"
Thomas A Edison's first public talk at the end of the First World War, 1919

---
Neil Armstrong describes his alleged Moonlanding, 40 years later

"Bandit an answer"


The Oxford English Dictionary makes 'bandit' equal to 'gangster'. Neil Armstrong's unconscious mind draws attention to an activity that isn't legitimate. It expands on his statement with the comment, that the desired answer was delivererd to the 'bandit' (President Nixon).

"Inner void"


Neil Armstrong's unconscious mind shows with this reversal that his comments, with which he talks about this 40 year old film of his alleged moonlanding, have no connection to his inner self and therefor are empty and meaningless.

"NASA Person auch"


Does Neil Armstrong's reversal indicate that, apart from the shadow of the landing leg of the lunar module, a person from NASA can also (auch) be seen?

"No. Hurt that Whore"


Neil Armstrong's unconscious mind uses the metaphor 'whore' to describe the fact that here an illusion is being woven, with the intention to entice others to believe this illusion.

This reversal is incongruent. Not only does it reject the idea that someone will fly up there one day to pick up this camera, but it also demands that this illusion and untruth needs to be damaged so that this illusion can't work any longer.

---
Reversals über Geistheilen, Hellsehen & Channeling

"Nie machen lassen"


Eine Kinesiologin spricht über eine Form der Kinesiologie, die mit "Geistheilung" balanciert wird

"Warze nah "


Eine 'Hellseherin' redet davon, wie schwierig es sein kann, das 'Hellsehen' im Griff zu haben um damit leben zu können. Ihr Unbewusstes kommentiert ihre Aussage mit dem Wort 'Warze' - eine Metapher, die auf eine emotionale/psychische Störung hinweist mit dem Potential, die körperliche Gesundheit zu beeinträchtigen ...

"Da hast'e meine Sau"


Eine 'Hellseherin' spricht davon wie wichtig es sei, Geist und Ego von einander zu trennen. Ihr Reversal jedoch benutzt Worte, die diese Möglichkeit generell in Frage zu stellen scheinen und gibt einen Hinweis, dass es für sie selber wohl 'sau' schwierig sein könnte.

"Der Hass"


Dieses Reversal taucht auf, als eine Frau angeblich den 'Erzengel Michael' channelt und 'seine Botschaft' zum Jahresbeginn 2012 vermittelt ...

"Hai "


Ein Medium spricht über 'Channeling' mit St Germain. Dies ist ein satzbildendes Reversal und zeigt auf wer es ist: ... "bin ichs d[er] – Hai, der isch bin...

In Reverse Speech hat sich die Metapher "Hai" immer wieder bewiesen als hinweisend auf betrügerische Menschen oder jemanden, der mit selbstsüchtigen Mitteln beeindruckt ...

---
RS Analysis of all interviews with Mr Mehran Keshe reveal: ALL Reversals 100% congruent and supportive of all his developments.

"Love you here"


This reversal speaks directly to Mehran Keshe, showing love and support for him and his work.

Over 100 reversals have shown him to be authentic and congruent so far in all he talks about.

24.4.2012 Interview with Mehran Keshe & Kim Greenhouse of It's Rainmaking time

"No more dead"


This Reversal is congruent. Mehran Keshe's unconscious mind confirms that the result of this will be 'no more dead', and that purpose and drive to achieve this will be activated.

"Hears the Lord"


This Reversal is congruent. Mehran Keshe understands and expresses that which is of utmost importance.

"Now reason "


This Reversal is congruent. Mehran Keshe's unconscious mind backs up his statement.

"I know"


This Reversal supports the statement made.

13.1.2013 - Keyvan Davani interviews Mehran Keshe

"Hoert Jesus "


This Reversal appears in German and says 'Hears Jesus'. It is congruent and expands on the statement made by Mehran Keshe, showing that he is following his inner wisdom.

"Warnung"


This reversal again is in German, meaning 'Warning'. It is expansive and warns about plans that NASA may have with regards to this technology.

It is one of a few reversals which deliver warnings about understanding the Keshe Technology and its application, by other Nations.

"SHE-Wolf nie stumm"


This Reversal is German and means "SHE-Wolf never mute". Mehran Keshe's unconscious mind uses the metaphor 'SHE-Wolf' to express that all relevant information will reach the public regardless of what the government deems appropriate. SHE-Wolf will not be gagged - the information will be passed on through unconscious communication worldwide.

"No Fear"


This reversal supports and expands Mehran Keshe's statement. 'No Fear' is a result of being informed.

---
Bundesfinanzminister Wolfgang Schäuble kanzelt seinen Sprecher Michael Offer vor Journalisten ab.

"Wer hat's Geld?"


"Beschissen"


"Neu Caesar"


Am 4. 11.2010 verbietet Bundesfinanzminister Schäuble seinem Pressesprecher Dr. Michael Offer vor Journalisten das Sprechen. Das Video wurde im Internet verbreitet.

"Wer hat's Geld?" Ist das eine rhetorische Frage? Bedeutet das hier: "Wer zahlt, schafft an"? Oder sollen wir daraus womöglich schließen, daß der Finanzminister Schäuble selbst nicht weiß, wer's Geld hat? Die Banken? Das Volk? Noch schöner ist, daß er zugibt, daß die politische Botschaft "beschissen" ist! Das Reversal "Neu Cäsar" bezieht sich auf Herrn Schäuble selbst und zeigt auf, daß er sich als Alphamännchen fühlt und bestimmen will, wo's lang geht. Alle drei Reversals sind sehr kongruent zur Situation.

Einige Tage später trat Dr. Offer als Schäubles Sprecher zurück.

---
Verteidigungsminister K.T. zu Guttenberg – Fragestunde im Bundestag 23.2.11

"Seht Hai"


Herrn zu Guttenbergs Unbewusstes verwendet hier zwei Tier-Metaphern, den Hai und den Hahn. Die Metapher 'Hai' weist auf Menschen hin, die mit betrügerischen und selbstsüchtigen Mitteln arbeiten, und der Hahn auf einen eitlen Gockel. K.T. zu Guttenberbers Unbewusstes fordert die Zuhörer seiner Einlassung in der Fragestunde im Bundestag sogar auf, sein betrügerisches Verhalten (Hai) zu beachten.

"Piss Hahn"


"Wichse"


K.T.zu Guttenbergs Unbewusstes bezeichnet ihn als 'stolzen Gockel' und benutzt vulgäre Worte für seine Arbeit und seine Stellung dazu. Pissen ist ein Ausdruck für Respektlosigkeit, und dies ausgerechnet, wenn er um Nachsicht bittet...

Die Bereiche in seiner Arbeit, von deren Wert er noch überzeugt ist, bezeichnet sein Unbewusstes als 'Wichse'!

"Nutzen vor Trotz"


Herrn zu Guttenbergs Gewissen meldet sich hier durch das Reversal. Es mahnt ihn, den Trotz fahren zu lassen und fordert ihn auf, diese disziplinare Ahndung, die auch für andere in der Bundeswehr angewendet wird, zu nutzen anstatt mit Trotz zu agieren.

1.3.2011: Verteidigungsminister K.T. zu Guttenbergs Rücktrittsrede

"Wird Rotze "


Und zum Abschluss liefert Herr zu Guttenbergs Unbewusstes in seiner nun bekannten Wortwahl noch einmal einen unmissverständlichen Hinweis bezüglicher 'seiner' Dissertation...

23.2.2011: Pressekonferenz mit der Universität Bayreuth zum Plagiat K.T. zu Guttenbergs

"Die lach(t)"


Uni-Präsident Professor Bormann erkennt den Doktortitel zu Guttenbergs ab. Er spricht weiterhin über die hohen Qualitätsstandards der Universität – sein Unbewusstes scheint da anderer Meinung zu sein...

21.2.2011: Verteidigungsminister Karl-Theodor zu Guttenbergs 'historische' Rede in Kelkheim

"Nein"


"Sieht Rotze"


K.T. zu Guttenbergs Unbewusstes widerspricht seiner Rede. Vorwärts sagt Herr zu Guttenberg, er werde die Sache mit der plagiierten Dissertation mit dem notwendigen Ernst behandeln. Rückwärts allerdings sagt er dazu: Nein, genau das werde er nicht tun. Begründung: er sieht darin "Rotze".

Was ist Rotze? Rotze ist Schleim mit Dreck und Bakterien, den man am besten einfach wegwischt. K.T. zu Guttenberg will die ekelerregende Sache einfach beiseite wischen.

"Du eichst Hai"


Eichen bedeutet: durch Normsetzung Vertrauen schaffen. Eine Normierung wird durch staatliche Eichbeamte vorgenommen, und eine geeichte Waage im Laden eines Händlers bedeutet: dieser Waage können die Kunden Vertrauen schenken. Herr zu Guttenbergs Unbewusstes spricht ihn direkt an. Es sagt, daß Herr zu Guttenberg den Hai eicht. Ein Hai weist auf ein räuberisches, betrügerisches, selbstsüchtiges Verhalten hin. Herr Guttenberg macht dieses Verhalten zur Norm.

"Du eichts Hai" bedeutet: Durch Herrn Guttenbergs Verhalten wird in Deutschland räuberisches betrügerisches Verhalten (der Hai) geeicht und zur Norm gemacht. Die Kunden auf dem deutschen Marktplatz vertrauen von nun an betrügerischen Waagen

"Sieh Jesus, trau. Ich hoer's "


Dieses Reversal zeigt, daß in Herrn Guttenbergs Innerstem noch ein kleiner Ort ist, der die Werte unserer Kultur kennt und hochhält (= Jesus) . Herr Guttenbergs Unbewusstes mahnt ihn hier, diesem Ort und diesen Werten zu vertrauen. "Ich hör's" ist Herr Guttenbergs Antwort auf die Mahnung. Er bestätigt hier, dass er die Stimme gehört hat, die ihn zur Umkehr mahnt.

18.1.2011: Verteidigungsminister K.T. zu Guttenberg:"Meine Dissertation ist kein Plagiat."

"Weht Scham"


Verteidigungsminister Karl-Theodor zu Guttenberg beteuert in seiner Rede die Echtheit seiner Dissertation. Wieso redet sein Unbewusstes denn dann von Scham??

---
6.8.2010 - First reversals reveal grave concern by Wikileaks - Reversals on Pentagon Pressbriefing reveal fear and warnings

"Oh my Eye is sore "


Wikileaks Co-Founder Julian Assange reveals his concern on President Obama's new policy on the Afghan war. (Eye in reverse describes vision; insight, intuition, to know and to understand).

Pentagon Spokesman George Morrell delivers reversals frequently in a short period of time, indicating that he is emotionally involved. What stands out is that only fear and warnings prevail in his thoughts. As a spokesman for the Pentagon, it seems that he as well as the US government are in fear of Wikileaks exposures.

"Fear seeks"


"Listen"


"Afraid"


"A Warning!"


"Now Fear"
Does this reversal express fear felt by the US, or is he issuing another warning to Wikileaks to now fear their efforts?

---
15.10.2011 – A Call to SHE-Wolf: Julian Assange in support of Anonymous, London

"Get on to SHE-Wolf"


Julian Assange is congruent in his statement. He uses the metaphor SHE-Wolf, a metaphor describing the inner Power to manifest thoughts and ideas into reality. He expands on his forward spoken statement with a call to SHE-Wolf, to manifest transparency overall, even for financial institutions.

8.10.2011- London: Julian Assange addresses the 'Stop The War Coalition' demo, at Trafalgar Square

"Now Willow, wow"


Congruent reversal. Julian Assange talks to the people and expresses joyfulness. He is quite astounded to see such a crowd. He confirms in reverse a feeling a peace and contentment, using the metaphor 'Willow'.

"Giver Erde - Hear Fluence"


Julian Assange describes Wikileaks as a 'giver of stability and strength' (Erde= Earth, a metaphor for stability and strength), through which a 'Fluence of information' can flow by 'leaking'. Mr Assange points to the US military keeping secret the 'civilian deaths information'. In reverse he says really 'Hear us', pointing to the 'leaked' information, which was kept secret by the US military.

Note: Betweeen the words 'Giver Erde 'and 'Hear Fluence' is a short interval of gibberish, however the reversal belongs together.

"War misery"


Congruent in all its entirety. So it was and is and will be.

22.12.2010: Dylan Ratigan Show MSNBC - Cenk Uynger interviews Julian Assange

"Her Manna"


Julian Assange indicates that for members of the main stream press this issue of the 1st Amendment is like 'Manna from Heaven', ie a constant source of nourishment, sent from the highest Source, namely God. The reversal supports the work to uphold the 1st Amendment.

"I'm Simoon"


This is Julian Assanges' war declaration on the USA. 'Simoon' is an Arabic word meaning a 'hot desert dust storm'. The word was used as a code word during the first Gulf War in 1991. Since then it has appeared now and then in reverse, describing conflict as well as warfare. Julian Assange describes himself as a 'Desert Storm' which will infiltrate every 'nook and cranny' in the USA..

"US Goddess see Dawn"


Julian Assange's unconscious refers to the Wikileaks technology as a 'new Dawn' for America, and calls upon the 'US Goddess' to recognize this. Goddess in reverse describes an aspect of us that can see the good; that can see long term goals and has hopes and dreams for the future; an aspect that even in difficult times does not give up. Does Julian, by using the metaphor Goddess, and especially US Goddess, make reference here to everything the American Statue of Liberty supposedly stands for?

Each of Julian Assange's reversals in this interview underline and expand on his forward spoken statements. His communication is honest, congruent and supported by his inner Self.

7.12.2010 - Wikirebels - The Documentary

"It's not"


This soundclip, taken from the documentary "Wikirebels", comes from the Collateral Murder video posted by Wikileaks in April 2010. At least the inner voice of this US Soldier does not agree with his forward spoken statement....

"Up Seven "


Reverse Speech describes "Seven" as a symbol of perfection, of completion, a divine inspiration implying a spiritual approval or divine ordinance. Seven, a complete number and hence perfect in its own right, stands for something that can not be improved.

Julian Assanges' unconscious mind indicates how perfect the aimed for ideal really is. Perfection is the peak of achievement and everyone is on the way "up to Seven" when Wikileaks strives for cooperation of all media for the benefit of all.

8.12.2010 - Mr Stephens, Lawyer for Wikileaks Founder Julian Assange

"Parson, send a smile"


In this reversal Mr Stephens calls Mr Assange a parson. "A parson is called parson, persona, because by his person the church, which is an invisible body, is represented; and he is in himself a body corporate, in order to protect and defend the rights of the church (which he personates) by a perpetual succession." (Wikipedia).

This is exactly what Julian Assange means for a lot of people today: protect and defend the rights of his organisation (which he personates).

Mr Stephens reversal may have two meanings:

On one side Mr Stephens pushes Mr Assange to give his 'congregation' an encouraging smile.

On the other hand Mr Stephens sends encouragement to Mr Assange. Even though both interpretations are moving in itself, the most important factor is that Mr Stephens addresses Mr Assange as 'Parson', hence describing his unique position.

The reversal is congruent with the forward statement.

22.10.2010 - Aljazeera interviews Julian Assange

"Yes"


Even though Mr Assange response concerns security procedures for Wikileaks, he answers a short "Yes" in reverse, when asked if he is concerned for his safety.

22.10.2010 - The TED Show w. J Assange: Why the world needs Wikileaks

"Hoer Eis (Hear ice)"


Julian Assange expresses his hope that people in the USA, UK and other countries, who have soldiers actively involved in these wars, are watching and becoming aware that in war there are murders and killings, and that it does not look nice. In reverse his unconscious lets him know that he will encounter negation and denial.

"Hör Eis" – (Hear ice) is a German reversal within an English spoken interview. Eis/Ice is defined in RS as "to completely separate from; lack of emotions or feelings". This means that people will go into denial and supress or separate themselves from their feelings and thoughts about the fact, that their sons are also involved in the terrible realities of war.

---
'Erich von Däniken im Gespräch mit Prof. Michael Vogt, AlpenparlamentTV Juni 2010

"Biene Maja lebe noch"
Herzlichen Glueckwunsch, Herr von Daeniken: Sie haben als Erster die "Biene Maja" als Metapher benutzt. Dieses vergleichende Reversal bezieht sich vermutlich auf die Titelfigur des Kinderbuches von Waldemar Bonsels. Die Biene Maja verliess ihren sicheren Bereich und erforschte unvoreingenommen alle moeglichen neuen Kolonien und Arten, ihre Lebensweisen und Braeuche.

"Meine Wahrheit, Seele"
Ein bestaetigendes Reversal. Erich von Daeniken spricht aus seiner Seele heraus.

"Nahm Hai"
Der Hai ist eine Metapher, die unter anderem auf Menschen hinweist, die betruegerisch und mit selbstsuechtigen Mitteln beeindrucken wollen; alternative Bedeutung: Angriff ist die beste Verteidigung...

"Gegen Hai"
Dieses Reversal zeigt, dass durch diese Veroeffentlichung der geheimen Abmachung von damals Erich von Daeniken sich 'gegen den Hai' wendet.

"Die Falle"
Es scheint, dass Leute die die Bibel auf traditionelle Art interpretieren, in einer Falle feststecken. Die "Falle" als Metapher weist unter anderem hin auf: 'eingeschlossen/gefangen sein; fest stecken;die Unfaehigkeit sich zu bewegen'...

"Die Lie"
Antwort zu der Frage, was aus dem ganzen Material was dort liegt, gemacht wurde ist: Die Luege

"Treffen Soldat"
Dieses Reversal koennte ein Hinweis sein, dass durch den Medienhype um die sogenannten Prophezeiungen zur Jahreswende 2012 Unruhen entstehen koennten, zu deren Bekaempfung Soldaten eingesetzt werden.

"Unwahrheit, hilf"
Goetter sind auch nur Menschen...

"In Nomine Achillis "
Wer sich als Gott fuehlen moechte und genetische Veraenderungen in Lebewesen vornimmt, der mag sich an die beruehmte Achillesferse erinnern. Selbst bei den alten Goettern waren solche Eingriffe nie ohne Fehler.

---
US President B Obama Inaugural Speech 20.1.2009 - Hear more reversals on special site

"Serious. so bow"
Congruent - instruction to have respect for the seriousness of the situation

"Swing all loose"
Congruent – His proclamation is supported with the instruction to go ahead and do. Loose - to free forcibly or to cast out. -

"Now Feel"
Congruent - asking the people to not just hear the words but to feel them in their hearts

"See me God"
Congruent – He stands behind his Pledge and asks for support from the Divine

"I am somber now"
Congruent – He underlines his forward statement

---
ABC TV 4Corners reporting on September 11 - 5 years on

"It's War. Here is Karma. People think it's a war!"
Eyewitness reactions at the moment of WTC attack...

"Yes hurry now"
New York fire-fighter on the way to disaster area

"Years of Sin"
Professor R Khalidi, Columbia University, New York, speaking about the Bush administration...

"Absent Army need Voice"
Australian Prime Minister John Howard in response to foreign policy with regards to terrorists

---
Apollo on the Moon true or false? Reverse Speech research indicates Moonlandings a fraud. Hear more reversals on special site

"Remember the Lie"
1969 - Apollo 11 - Edward Buzz Aldrin, responding to a request for a narrative so that they could correlate their future information

"Joke engineered now"
1969- Neil Armstrong just before he steps of a ladder...

"Deep is (our) Sin"
1969- President Nixon speaks to Apollo 11...

"Liar saw a Lie"
Post Apollo 11 Flight Press Conference August 1969 - Edward Buzz Aldrin

"My Fraud"
Post Apollo 11 Flight Press Conference August 1969- Neil Armstrong

"They haven't"
BBC1 -The Sky at Night with Patrick Moore 31 March 2002.

During the Apollo program, Patrick Moore was one of the major presenters of BBC's television's coverage of the moon landing missions, the recordings of which the BBC wiped during the 1970s when it was believed that such old material had little value and the expense of storage could be saved.

---
The Hindenburg Disaster - Famous original life soundrecording, 6th Mai 1937,Lakehurst

"Introduction"


Herbert Morrison, reporting an eyewitness description of the landing of the Hindenburg in 1936 at Lakehurst, USA

"There was a pipe burst with the gas heater"
Herbert Morrison - as to a possible cause of the fire?

"Your first blaze in the door"
Herbert Morrison delivering further information in reverse...

"Cabin was filthy"
Herbert Morrison - delivering even more information in reverse

---
ABC TV 4 Corners reporting on the International Whaling Commission, 18th July 2005

"Das Nest ist bewacht"


Matthew Carney, Journalist, talking about the survival capability of the humpback whales.

Translation: The Nest is guarded ... Where does this information come from?? Who is guarding the Nest?

"Mark the Snake"


Joji Morishita, Negotiator for the Japanese Fishing Agency

In Reverse Speech , the Snake is a metaphor for the description of cunning behaviour, deception; temptation; bad patterns from the past

.

"Sushi in our Mill"


Australian Environment Minister Senator Ian Campbell speaking about Australia's stand on Whaling

Is this reversal the equivalent to "Spanner in the works?"

"Hello, nasty Source (through) China"


Ray Gamble, former Secretary for the International Whaling Commission of 24 years, talking about findings of scientists in the past.

"Shares in our Sin"


Joji Morishita talking about 'responsible whaling'...

This reversal occurs in the two words "this organisation"- followed in reverse with - "shares in our sin"....

---
Vom Aufbau bis zum Abbruch der Berliner Mauer

"Zoo. Laufen wir alle"


Interview mit Fluechtlingen in Notaufnahmelager Marienfelde 13.8.1961

"Sterb ich nu"


Flucht eines NVA Soldaten ueber den Stacheldraht 25.8.1961

"Rief Rose"


Die "Insulaner' – Ein Rentner will zu Ulbricht (RIAS Berlin, 10.3.1962)

Die "Rosen"-Metapher in der Rueckwaerts-Sprache bezieht sich meistens auf das Herz, auf seine spirituelle Öffnung und auf das Hervortreten seiner Christus-Natur

"Hier lebt nur eine Gefahr der Liebe"


Unbekannter Wachoffizier der DDR, auf dem grossen Appell der Kampfgruppen zum 25. Jahrestag des Mauerbaus 13.8.1986

"Lauf ich nun inWesten"


Originalton Reportage zur Oeffnung der Berliner Mauer am 9.11.1989

---
Prime TV - New Discoveries on the Bermuda Triangle?

"Where they are, I hid"


Former Flight instructor in 1945 at Fort Lauderdale, David White, about Flight 19 (5 bombers disappeared over Bermuda triangle)

"Enemy hunt"
Documentary Narrator

"Seaprone. They hit nowhere"
Documentary Narrator about Flight Nineteen

"They hit Snow"
Narrator about Flight Nineteen

"Here is Papa, hear Greta- hear great copy you"


Pilot Joseph Bossey from Flight Nineteen, 1945

"This hems Spaceship"
The Narrator describes a power failure of the research ship used for this documentary

"Guard Ship"


Pilot Kerry Trentham on a flight to Key West one evening:

"Illusion ..."


Narrator talks about Psychic Judy Cowrey

"Serious Myth"


Ancient civilisation expert David Childress on atlantean influence on Bermuda Triangle

---
Michael Jackson Interview 14.2.03

"He, he used to beat me up"
Michael Jackson, talking about his father

"He marred me well"
Michael Jackson, talking about a decision he made based on his childhood

"Hello Mommy, hear Soul"
Michael Jackson, still talking about his father, the reversal coming from the depth of his soul....

---